UNICEF Rights Respecting School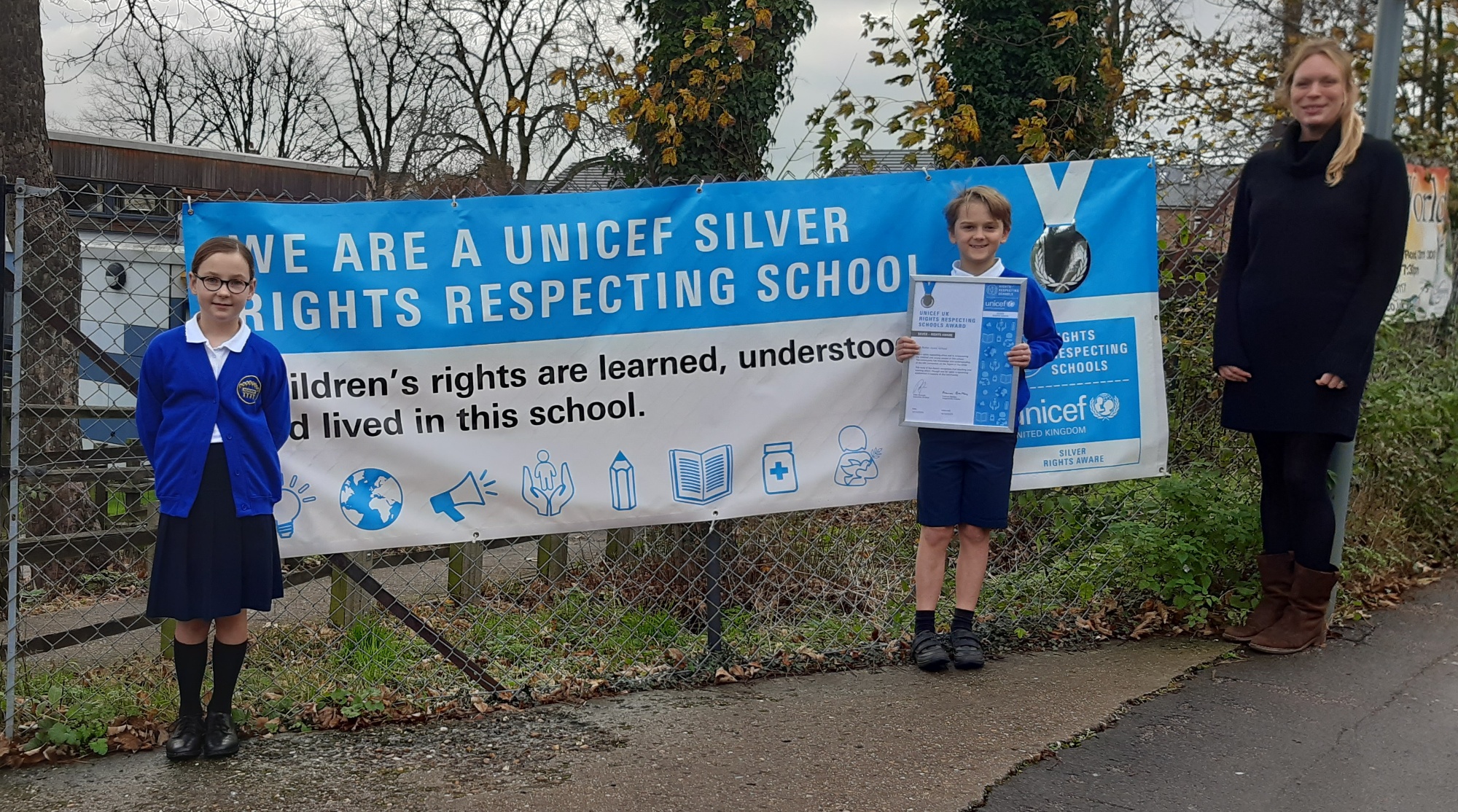 At RAB we are proud of our 6Rs! We are focussing on becoming a Rights Respecting School, putting the aims of the United Nations Convention on the Rights of the Child (UNCRC) at the heart of everything we do.
We are delighted to have achieved our UNICEF Silver Rights Respecting School Award. This shows UNICEF recognise us as 'Rights Aware'. This accreditation is a wonderful reflection of all the hard work put in by staff, children and parents to support and develop the ethos of the school.
We learn about the articles in the UNCRC, which are regularly the focus of our Friendship Days. These articles include: the right to a good education, to develop our talents, to have a voice, to have friends, feel safe and to play. In our classes, we have created class charters to remind us how we can respect everyone's rights and work together towards common goals.
Little Book of Rights & Responsibilities
UN Convention on the Rights of the Child
School Council
We have both Junior and Infant School Councils, attended by two elected representatives from each class. The children work hard to listen to and represent all the views of the children in their class. They act as a steering group to help us become a Rights Respecting School.
Developing our talents
We believe all children have the right to develop their talents. We encourage all children to take part in extra-curricular activities, relating to sport and music, as well as Art and Drama.
Becoming Global Citizens
The older children are very keen to participate as Ambassadors, RAB Leaders, Playground helpers and as reading buddies for younger children. Many children have visited the older residents of Saffron Walden to talk with them and perform Carols. Community is a very important part of school life and we encourage our children to play an active role both in our local area and our school.