reading
It is no exaggeration to say that we LOVE books and reading at RAB. Our classes are named after authors, we have a Reading Garden, Reading Buddies, Fun Reading Friday, author visits and we fully embrace World Book Day. We're not sure who enjoys dressing up more, the staff or the children!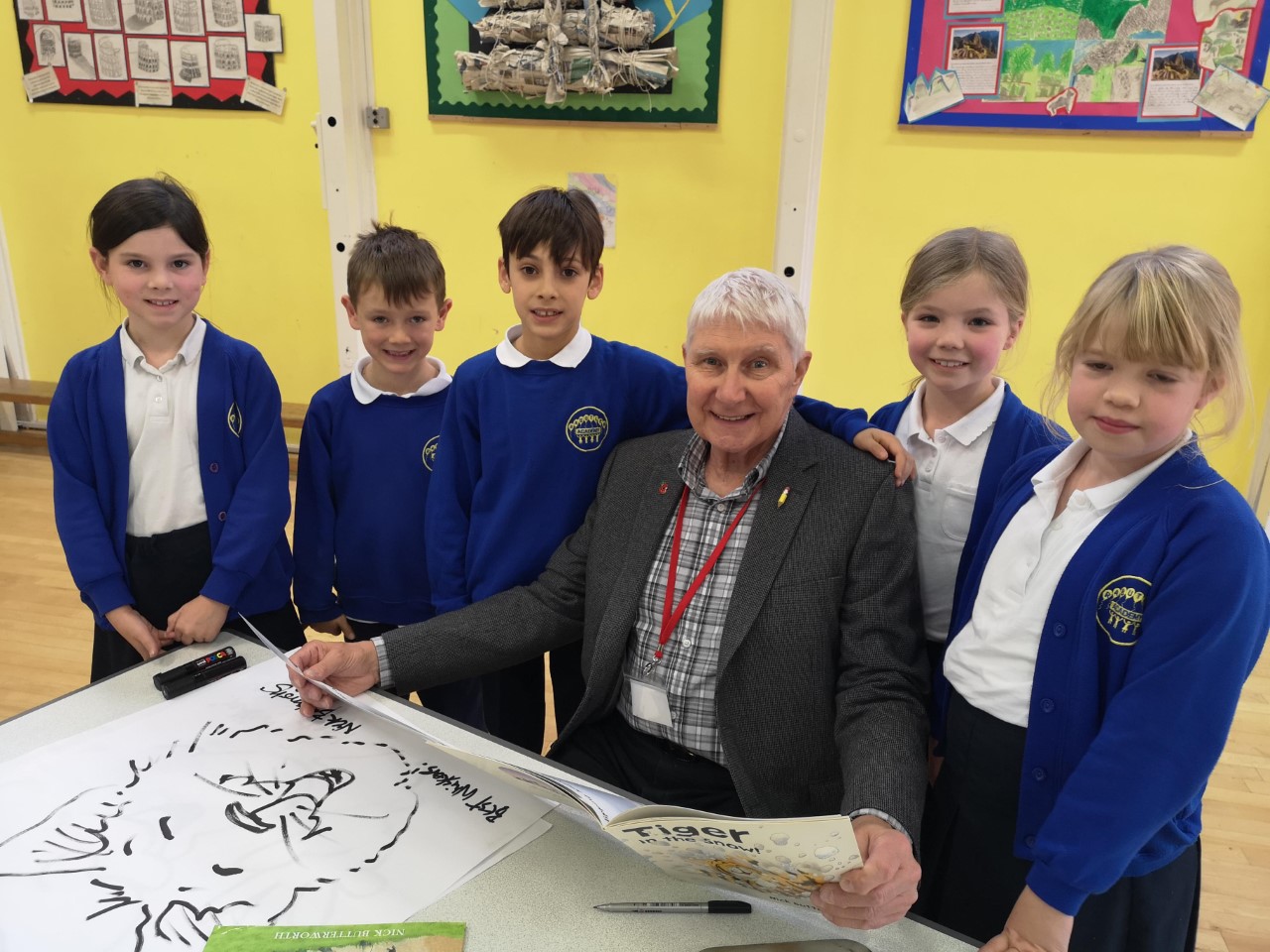 Every child at RAB learns how to read with fluency and understanding and hears high quality text read aloud, including classic literature on a daily basis.
Reading extends children's knowledge, widens their vocabulary and develops their ideas.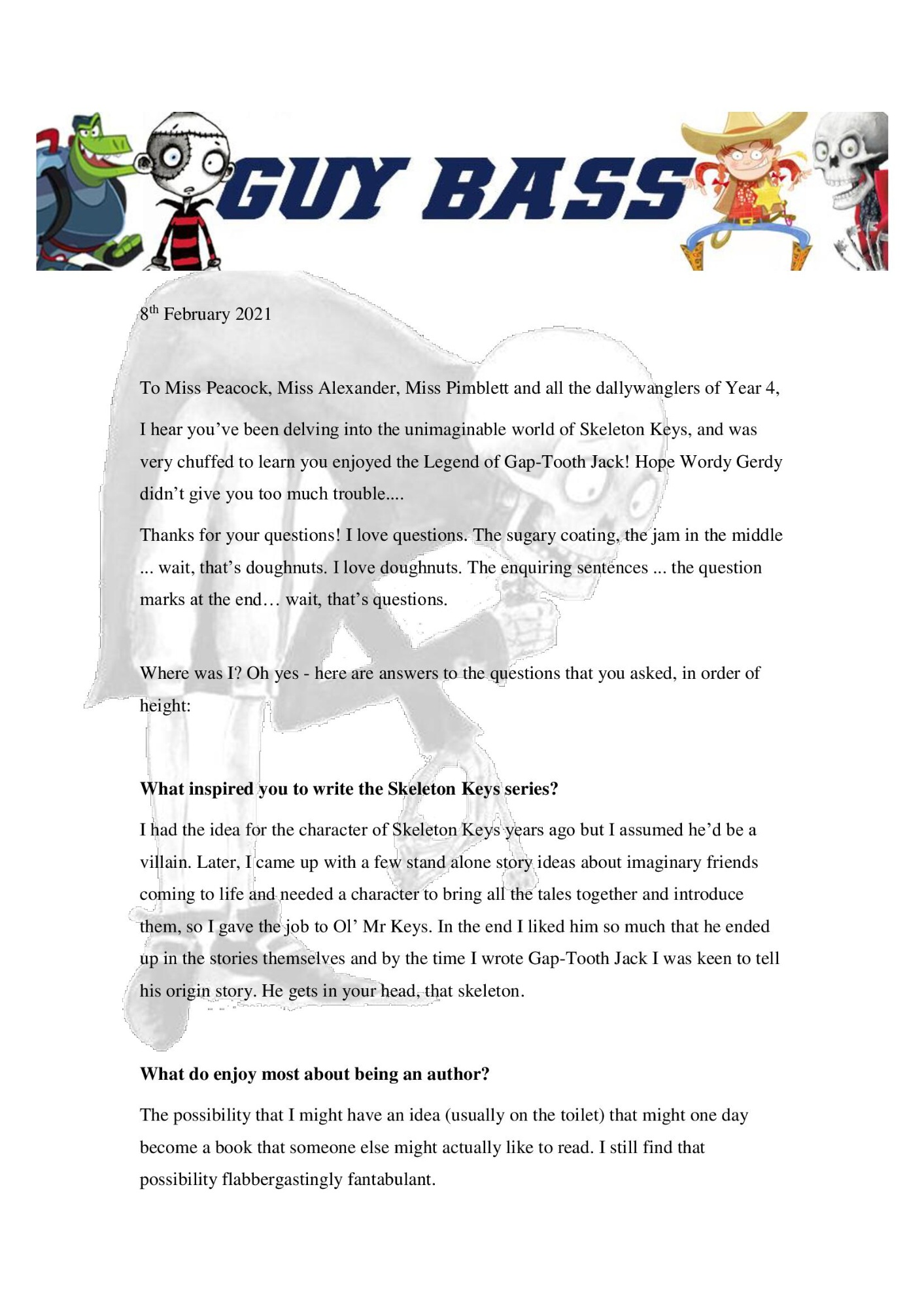 A letter from the fantabulous Guy Bass author of Skeleton Keys
Our curriculum encourages and supports children to read widely and often, both for information and pleasure.   Research shows that 'reading for pleasure can promote better health and well-being' and 'is a more powerful factor in life achievement than socio-economic background.' (The Reading Agency) Indeed, through reading, children develop culturally, emotionally, intellectually, socially and spiritually.
We understand all children develop at different rates and in different ways. Therefore, we teach reading in a variety of ways, predominately through phonics but also through developing sight vocabulary and looking at the shape of words. Our phonics program is based on a government produced document called 'Letters and Sounds' which helps us to support your child in developing synthetic phonics.
We use a range of reading schemes within Key Stage 1 including; Phonics Bug, Collins Big Cat, Dandelion launchers and Project X.  In the early stages, the books are grouped in numbered boxes. This is to ensure teachers can closely match the book to the phonic needs of the child. It is not necessarily the case that children move through the boxes numerically as it will depend on their individual phonic acquisition.
Once the child is reading proficiently, they will move away from the numbered boxes and move to a wider range of reading materials. All of these books are colour banded for progression purposes. These boxes again contain a variety of different reading schemes with a mixture of fiction and non-fiction materials.
Children are also actively encouraged to borrow picture books from their class libraries as well as visiting the school library once a week to borrow a book of their choice.
We understand the importance of regular reading practise at home and work with parents to encourage them to read at home every night.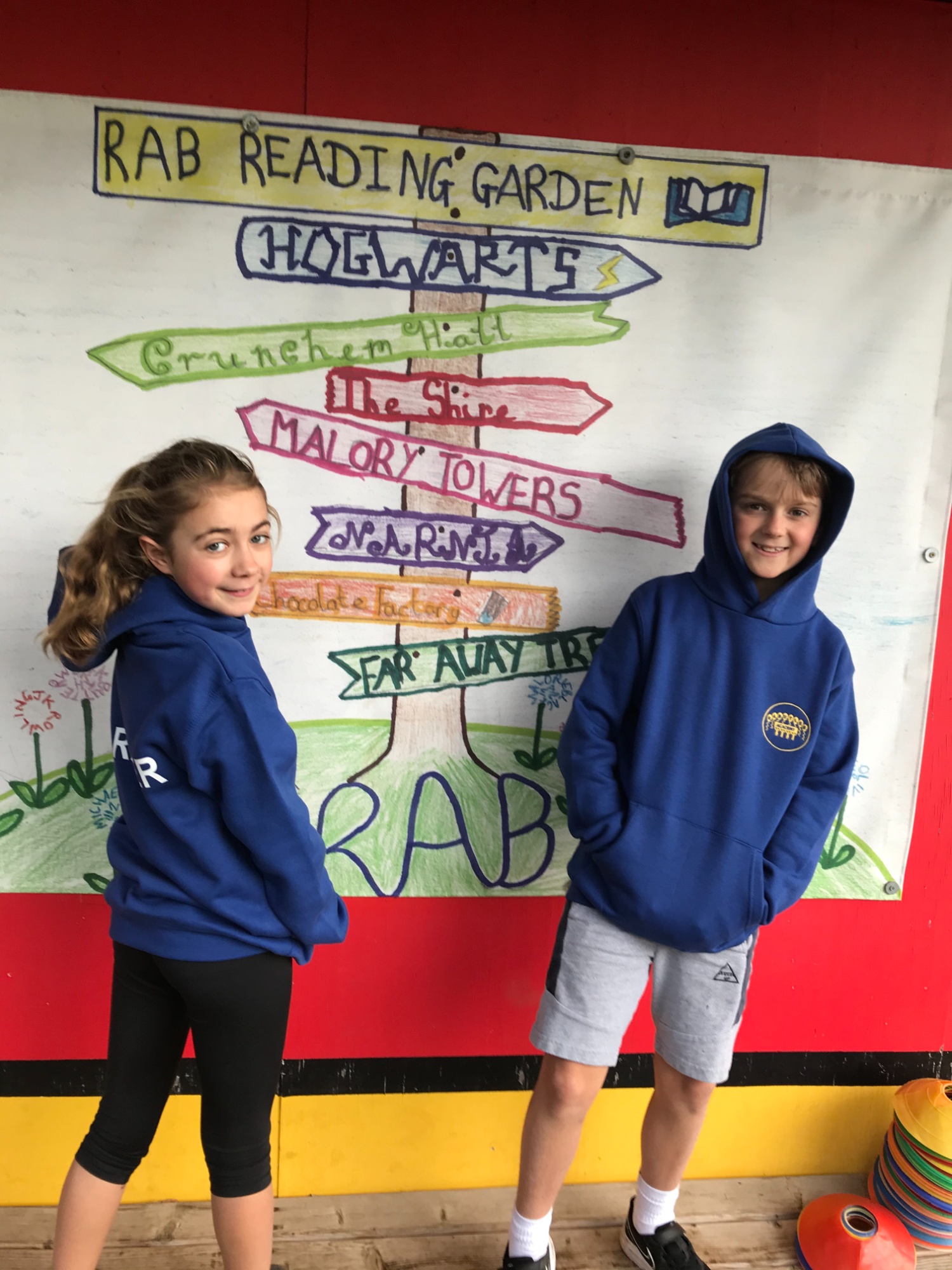 Guided Reading
We understand that reading is about much more than simply decoding words on a page and believe that children need to engage in active discussion where they co-construct meaning from a text in order to develop the comprehension skills they need to effectively engage with and understand a text. We teach these skills through high quality, regular and carefully planned shared and guided reading experiences. 
In EYFS and KS1 these are likely to be small group sessions.  The children will be supported to read a book up to three times in school, each time with a slightly different focus. Initially the group will focus on the vocabulary and developing reading fluency, before moving on to focus on the content of the book, developing the children's comprehension skills using carefully focussed questions.
In KS2 whole class guided reading sessions are taught four days a week. The structure is the same each week. On Day One the class novel is re-capped with comprehension questions focusing on authorial intent and a PSHE question. On Day Two and Day Three a shorter linked text will be used with a focus on retrieval and inference. Day Four goes back to the class novel with a focus on predication and summarising.
Additional support is given to reading with those children whose decoding or fluency is hindering their progress. This will be through 1:1 or small group interventions.
Bug Club
Children can access eBook versions of their Bug Club reading books via a personalised website. Every child in the Infant School and the lower juniors has their own Bug Club log in. Teachers regularly update the books that are accessible to the children to ensure they match their reading ability and current learning. The book content features some well-known characters and brands. Children can enjoy reading books onscreen and completing fun quiz questions found in the eBooks. The Foundation and KS1 eBooks are also audiobooks, so children can enjoy hearing an expressive reading of the story.
Literature and Poetry Spine
We have separate literature (fiction) spine. We believe that to become competent, engaged, excited readers, children need to be exposed to a broad range of high-quality texts.  To guarantee this, we have developed a literature spine which runs throughout the school and includes all of the texts children access through whole class teaching.  These include a wide range of genres, narrative types and authors.
Other documents to add: Folder files